Fucking Crazy (Digital)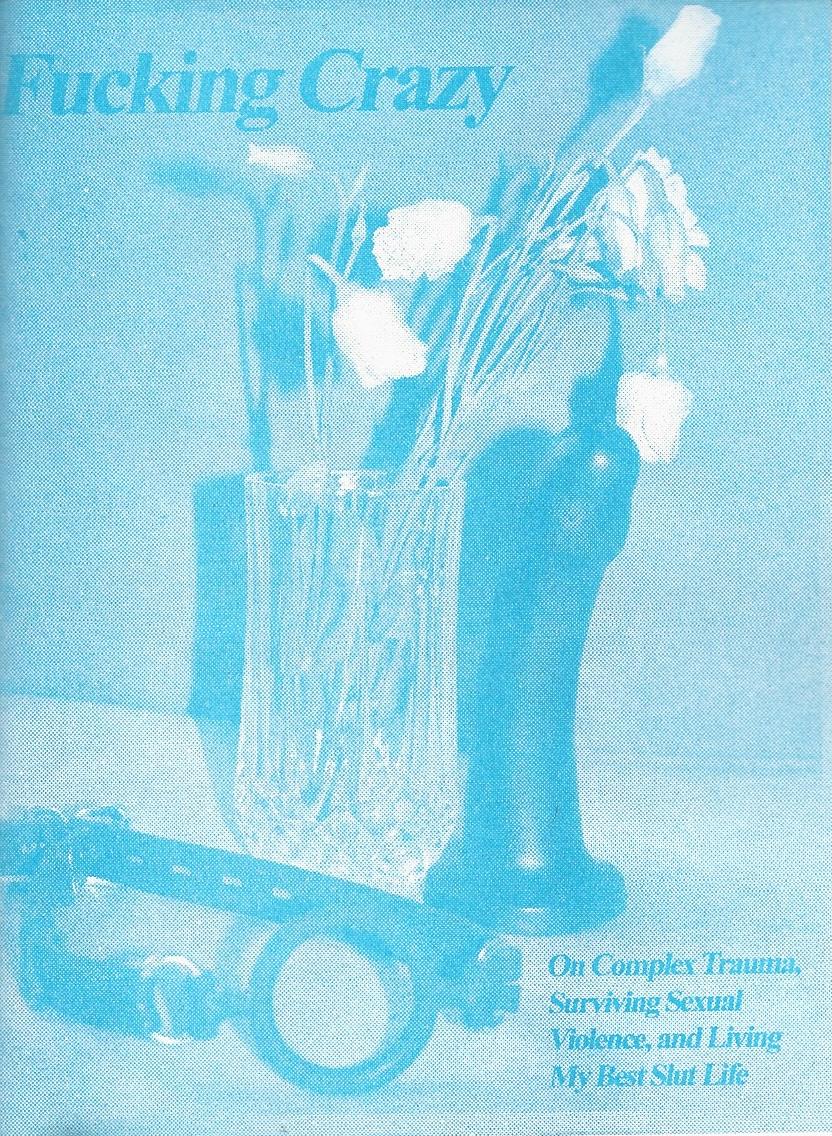 This is the digital file, sent as a pdf. For the print version click here.
Fucking Crazy is a collection of essays on complex trauma, surviving sexual violence, and living my best slut life. Exploring the intersections of disabled embodiment and queer desire, these essays consider bdsm, masochism, sexting, anal sex, the erotics of psoriasis, polyamory, and group sex, in the context of complex ptsd. Staying with ambivalence, the essays hold space for unbearable pain, and the complex emotional experience of living with the impacts of sexual violence. Pain and pleasure, desire and fear, confusion and clarity, hope and despair, are all mixed in with hot fucking sex. With a beautiful risograph cover, this zine is a celebration of the transformative work of healing from sexual trauma.